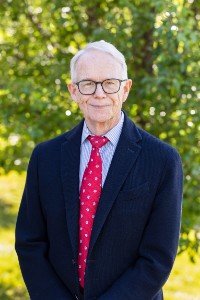 Dr. Robert N. Hanson grew up in Alamogordo, New Mexico, and is a graduate of the University of New Mexico and the Baylor College of Dentistry in Dallas, Texas. In 1974, Dr. Hanson moved to Independence, Missouri, where he had the privilege of joining the dental practice of Dr. J. Donald Duensing. They practiced together until 1986, when Dr. Duensing retired.
Dr. Hanson has provided many years of dental service to the community of Independence and eastern Jackson County, Missouri. He is married and has three children. His hobbies include fly fishing, backpacking, traveling, gardening and dining out with his friends and family. He is a member of the following:
American Dental Association®
Missouri Dental Association
Greater Kansas City Dental Society
Eastern Jackson County Dental Health Association
And more …
Dr. Hanson believes in providing his patients with the most comfortable and supportive atmosphere possible.
Whether you are visiting for a routine exam or are in need of a more complex procedure, he and his staff will take excellent care of you and your family. We guarantee a friendly atmosphere and our full attention to all your dental needs. Bring your children in for annual checkups and fluoride treatments. Feel free to ask about specialized cosmetic services and more.
We have the training, experience and technology to provide you with the best dental services available.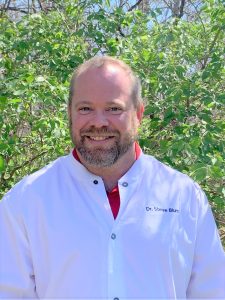 Dr. Steve Blum grew up in Sioux City, Iowa. He attended Iowa State University and graduated with a degree in exercise and sports science in 2000. From there, he attended the University of Iowa College of Dentistry and received his dental degree in 2004. Dr. Blum has one son, Christopher, who is currently attending Kansas State University. In October 2023, he will marry his fiance, Taylor, who has two children, Blake and Ryleigh. Dr. Blum's hobbies include grilling, using his smoker, and watching or going to sporting events. He enjoys all different kinds of food and is always open to suggestions on different restaurants.
In 2005, Dr. Blum purchased a practice in Bonner Springs, Kansas, and eventually moved it to Lenexa, Kansas. In 2015, he sold his practice and helped treat patients in other offices on the Kansas side. In January 2023, he obtained his Missouri dental license and joined Dr. Hanson's dental office. Dr. Blum believes in making his patients feel at ease and comfortable. He is a conservative dentist and believes in treating his patients the same way as he would his own family. His patients will be given all their options and explanations and, together, a treatment plan will be customized that works best for the patient.
Meet Our Team
Dr. Robert N. Hanson and Dr. Steve Blum are proud to present our amazing dental team! Friendly and patient oriented, our team of dental professionals are well trained and delight in explaining your treatment options to you as we work towards your best interests. We invite you to learn more about us below can call Hanson Dentistry at 816-373-5606 to schedule a visit with our dentists at our dental office in Independence, Missouri.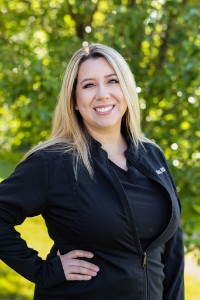 Kristina
Lead Dental Hygienist
Kristina is one of our dental hygienists, who joined our practice in May 2020. She began her dental career in 2015 as a dental assistant, where she quickly learned her passion for dentistry. Her passion inspired her to further her education in becoming a dental hygienist. In 2019, she graduated with honors from Concorde College in Kansas City, Missouri, with her associate of applied science in dental hygiene. She loves to help patients improve their oral and systemic health. She is passionate about educating patients and helping them achieve their smile goals.
Kristina is a part of the American Dental Hygiene Association®, Missouri Dental Hygiene Association and the Kansas City Component. Kristina has recently become co-chair and committee member of the Kansas City component of the Missouri Dental Hygiene Association. Kristina is certified in CPR basic life support, OSHA, nitrous oxide and laser therapy. In Kristina's free time, she enjoys spending it with her family and friends. Some of her hobbies are traveling, cooking and archery.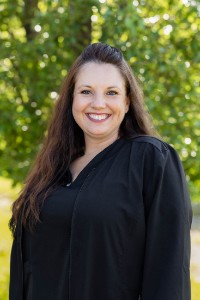 Jessica
Registered Dental Hygienist
Jessica graduated from the University of Missouri Kansas City Dental School in 2003. Jessica has been practicing dental hygiene for 18 years. She resides in Pleasant Hill, Missouri, where she enjoys spending time with her son and their rag doll cat, Sophie. Some of her hobbies include photography, canning, interior decorating and spending time outdoors. Jessica loves connecting with her patients on a personal level and helping them maintain their optimal oral health.
Pierce Waren
Registered Dental Hygienist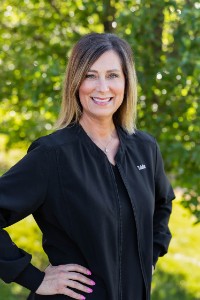 Trisha
Lead Dental Assistant
Say hello to Trisha! Trisha resides in Lee's Summit with her husband and two teenagers. They keep her busy with baseball and cheerleading. Her path in the dental field began in 2000 when she started working for a root canal specialist as a dental assistant. In 2010, he retired and that is when Trisha started working for Dr. Hanson. Her goal at Hanson Dentistry is to make every patient feel comfortable, to provide stress-free appointments and to deliver quality treatment. When you smile, Trisha smiles!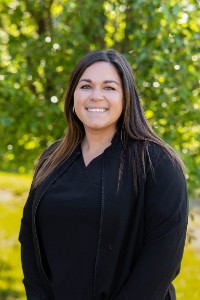 Katy was born and raised in Lee's Summit, MO. She graduated from Lee's Summit West and later decided to continue her education at Longview Community College where she earned her associate degree. She later attended Summit Dental Academy and received her certification as a dental assistant. She has been a dental assistant for nine years and is very passionate about dentistry. She loves giving her patients a reason to smile. Katy enjoys hiking, kayaking and spending time in the great outdoors with her son, Jake. Katy also recently married her fiancé, whose name is also Jake, in February 2022.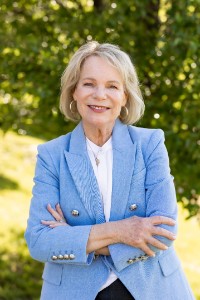 Beth has been part of Dr. Hanson's dental team for over 30 years. She earned a degree in business administration from Southern Methodist University in Dallas, Texas, and was a member of the Chi Omega sorority. Beth works remotely with her two dogs and enjoys cooking gourmet meals, fitness, fashion, and spending time with her three children and granddaughter.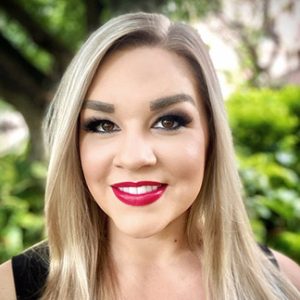 Kaitlin is from Lee's Summit, Missouri. She has been working in the dental field since 2014 and loves to find ways to help our patients build their confidence by obtaining their best smile! As our Office Manager, Kaitlin oversees all aspects of our practice, allowing our team to focus on what's important: our patients' care and smiles. Outside of work, she enjoys spending time with family, attending concerts, shopping, and a good cup of coffee.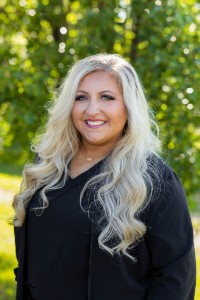 Stephanie
Finance Coordinator
Stephanie has been working with our practice since June of 2019. She graduated from the University of Central Missouri in 2007 with a Bachelor of Science in business administration and a degree in marketing. When not at the office, Stephanie is busy at home with her husband of 11 years, two little girls and labradoodle named Coco Mia! Stephanie's girls keep her busy running all over town to watch their favorite activities including soccer, gymnastics and ninja warrior training. Stephanie has lived in the Kansas City area her entire life and loves to relax on the weekends watching the Royals and the Chiefs.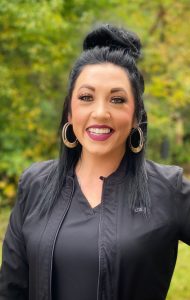 Emily
Scheduling Coordinator
Say hello to Emily! Emily has been with Dr. Hanson and the team for three years but has been in the dental field since 2014. Leadership and taking on many tasks are what Emily does best. If someone needs her help — either patients or staff members — she'll be the first one there. Her work ethic is important to her. Emily has a daughter who is her ultimate pride and joy and who can immediately make you smile. Emily has been with her best friend and boyfriend for almost 10 years. She also has three chihuahuas who are definitely a part of her family. In her free time, Emily loves working out and enjoying the amazing Kansas City Chiefs!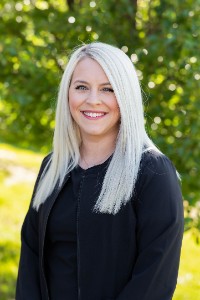 Megan is a 2011 graduate of Ray Pec High School. She completed an accelerated dental assisting program in 2013 and started her career in the dental field as a dental assistant in 2014. Megan has enjoyed her role as a dental assistant for the past seven years. She has recently transitioned her position to the administration side of the office, where she is still able to assist our patients in achieving their smile goals. She enjoys shopping, Starbucks, and trips to Target with her two daughters Maddie and Payton.